Car Seat Check Event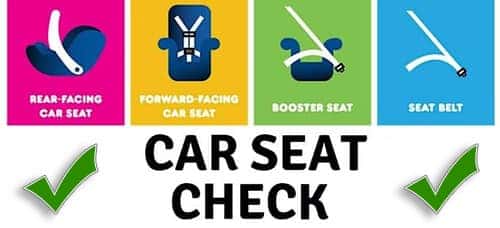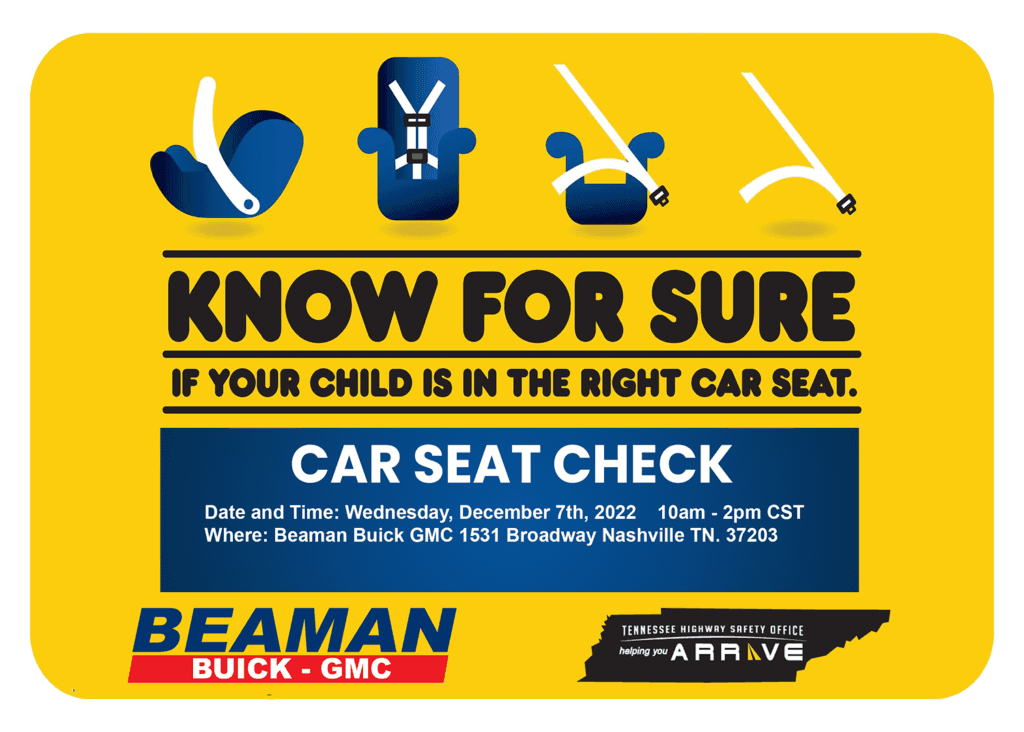 TENNESSEE HIGHWAY SAFETY OFFICE JOINS BEAMAN BUICK GMC FOR CAR SEAT CHECK EVENT
Rain or Shine!  
NASHVILLE – On Wednesday, December 7, the Tennessee Highway Safety Office (THSO) is partnering with Beaman Buick GMC in Nashville for a car seat check event this holiday travel season. Parents, guardians, and caregivers are encouraged to participate to receive child passenger safety tips, educational resources, and access to certified technicians. This event also includes participation from Tennessee Highway Patrol and local law enforcement. 
Motor vehicle crashes are a leading cause of death for children in America. In Tennessee, over 65 percent of car seats are improperly used or incorrectly installed by adults. For more information, contact Arriale Tabson at [email protected] or visit www.tntrafficsafety.org/cps. 
What: Nashville Car Seat Check Event
When: Wednesday, December 7, 2022  10am – 2pm CST
Where: Beaman Buick GMC 1531 Broadway, Nashville, TN 37203
If you have any questions please contact us. 
615-324-4600