Pet-friendly Activities in Hendersonville, TN

Pet-friendly Activities in Hendersonville, TN
Tired of following the same routine every day, you and your cute pet? If so, we are here to help. If you live near or in Hendersonville, TN finding activities for pets is no longer a problem. Photoshoot, from painting to workshops, this city is home to fun and entertainment. So, without wasting any more time, let's get into some of the best pet activities in Hendersonville, TN.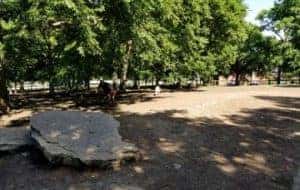 Centennial Dog Park:
What more does a pet want than to run, jump, play and let off steam in nature? Well, if you and your pets are bored at home, get yourself ready and head to Centennial Dog Park. This park allows unleashed pets with their owners within the fenced area. You can take your little dog for a nice walk on the trail outside the park. Centennial Dog Park includes several fenced-in areas for small and large dogs. All dog parents are welcome to visit this park with their little ones.
Stones River Greenway:
Located at 3734 Bell Rd Nashville, TN, USA, the Stones River Greenway is a quiet and peaceful ten-mile paved trail that connects Selby Bottoms to Percy Priest Lake, the YMCA with Lebanon Road, two river parks, and Hartland. a relaxing hike with your leashed pets on this lovely, paved trail while enjoying the beautiful scenery. Visit Stones River Greenway ASAP.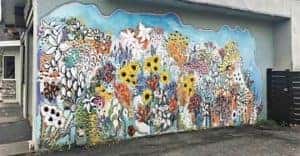 Professional Photos of 12th South Murals:
Would you like to try something new? How about the famous photoshoot tour with your pets? As soon as you have reserved a place with the team, your host will take you on a tour of the 12th south wall paintings. In a beautiful natural setting, the guide will take your photos with your pets throughout the day. You will receive 30-35 edited photos in three business days. Now you can post them on social media or frame them to make your experience with your pet unique and memorable.
Silversmith a Stack of Ring:
It's a pet-friendly workshop where owners can enjoy live classes on how to make stacked silver rings. Once signed up, you can bring your pets here while you learn how to make stacked rings using the traditional cutlery technique. Reserve a place now.